Compuroots Service Center provide world-class maintenance services through its Experienced and Certified Professional Engineers and technician for over than 10 Years.
We offer our customers premium customer experience with best in-class services to cover our customers' needs as fast as we could to guarantee and support their business continuity and productivity
"We are officially certified from Industrial Control Authority in Egypt"
We have a fully operational service center, reinforced with certified service technicians for
hardware and peripheral repairs and support. Allowing us to present our clients with
hassle-free support schemes, ranging from repair, customized hardware material, to
network and security assistance.
Get Professional Diagnosis & Repair Services for Your Devices
Don't worry about getting stuck with expensive repair bills – our experts can diagnose and troubleshoot the problem quickly and give you the most cost-effective solution. We have access to all the latest tools that allows us to resolve any issue quickly and efficiently. In addition, we use only official brand parts for all repairs so you know your devices will be as good as new when it leaves our service center.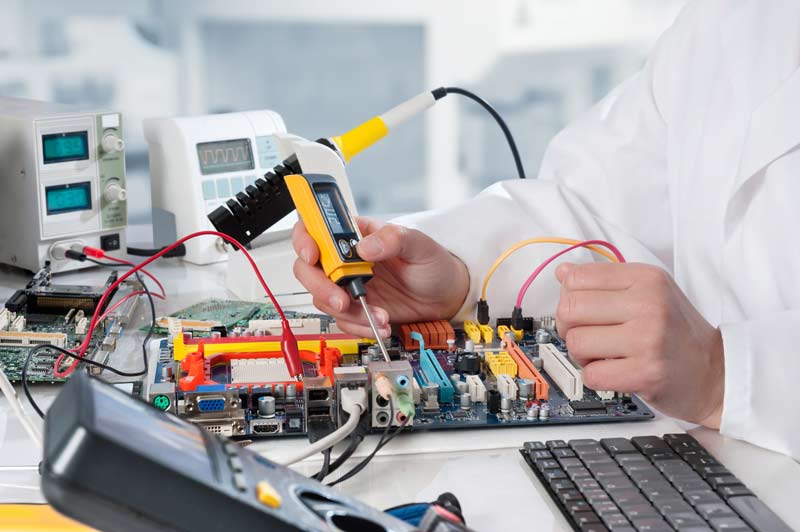 Enjoy Hassle-Free Replacements and Upgrades
We offer hassle-free replacements and upgrades for all your devices. Our experienced technicians will evaluate your laptop's, Pc's etc.. hardware and suggest the best upgrade option. You can also get quick replacements for defective components like motherboards, memory modules, hard drives, keyboards, and more. We only use original spare parts for all replacements and upgrades so you can be sure that your Device is up to the manufacturer's exact specifications.
Upgrade Your devices to the Latest Firmware & Drivers
Keep your Devices up to date and get it running to its full potential by taking advantage of our installation service. We can upgrade your existing system firmware and drivers, keeping you current with all the latest versions. We also provide regular maintenance and tune-up services so that you can enjoy a smooth and secure computing experience!
We

have a protocol of maintenance contracts with some government institutions
Top quality services executed by our devoted, yet creative
team. Nothing less than creative.