Enterprise Network Solution
Keep

Your

Data

Flowing
A computer network or data network is a telecommunications network, which allows computers nodes to exchange data.
In computer networks the connections between nodes are established using data links with cables or wireless media. The best-known computer network is the Internet. Computer Network includes all scales from home to enterprise networks, which may include small and medium to large networks.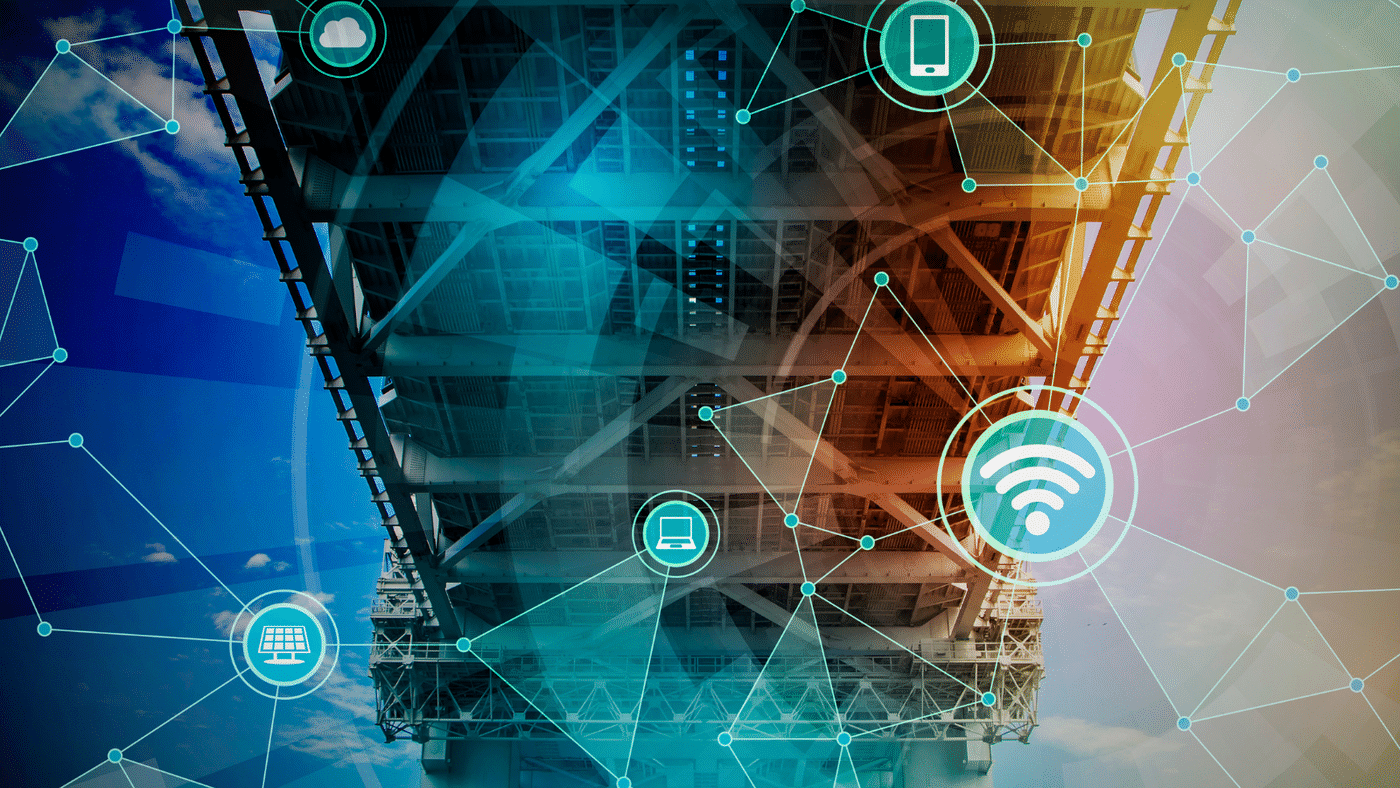 Compuroots provides a complete networking portfolio comprising all infrastructure aspects to build up LAN/MAN and WAN network topology.
Design and installation of LAN, WAN and Metropolitan data networks with Hierarchical or Ring Architecture.

Provision of Routing, Core, Distribution and Access layer Switching solutions with adequate protocols.

Comprehensive network management services covering nodes fault detection and asset management services.

Design and installation of enterprise Wi-Fi Systems.
Develop efficient and agile data center environments that support quicker adoption of technologies and enhance application availability, operational efficiency, and resiliency, while reducing data center costs and complexity.
Capabilities:
Top-of-Rack Switching

End-of-Row Aggregation

Core Switching Platforms

Software-Defined Networking (SDN)
CAMPUS & BRANCH SWITCHING / ROUTING
Compuroots provides a reliable, high speed and highly available solution with low latency to efficiently route data across WAN. We can design, engineer and deliver a stable and secure solution that enables all components of customer infrastructure to communicate with each other efficiently, quickly and securely.
Capabilities:
Local Area Network Design

Wide Area Network Design
Compuroots  balances business needs & user demands by empowering its customer users with a unified access, while considering mobility, security and wireless flexibility. Our solutions allow convergence from wireless to wired networks while enforcing the necessary security policies to protect against unwanted threats.
Capabilities:
Pre-planning site surveys to identify opportunities and potential bottlenecks.

Experienced wireless network design and implementation.

Efficient deployment of complex multi-vendor, multi-service solutions.
Cisco Software-Defined Access
Automate

infrastructure

based

on

one

policy

across

the

entire

access

network,

as

a

single

fabric.
Cisco SD-Access provides zero-trust security in your workplace. It secures access—by all users, all devices, and from all locations—across your applications and network environment.
Identify and verify all endpoints
Includes users and IoT devices that connect to your network.
Establish policy and segmentation
Help to ensure least-privilege access based on endpoint and user type.
Continually monitor endpoint behavior
Help ensure compliance, including encrypted traffic.
Stop threat migration
Quarantine endpoints that exhibit malicious or out-of-compliance behavior.
Cisco DNA Analytics and Assurance
Predict

network

performance

by

using

machine

learning

to

correlate

user

and

application

data

with

actionable

insights.
Assurance provides a comprehensive solution to assure better and consistent service levels to meet growing business demands. It addresses not just the reactive network monitoring and troubleshooting, but also the proactive and predictive aspects of running a network and ensuring optimal client, application, and service performance.
Assurance

 provides the following benefits:
Provides actionable insights into network, client, and application related issues. These issues consist of basic and advanced correlation of multiple pieces of information, thus eliminating white noise and false positives.

Provides both system-guided as well as self-guided troubleshooting. For a large number of issues, 

Assurance

 provides a system-guided approach, where multiple Key Performance Indicators (KPIs) are correlated, and the results from tests and sensors are used to determine the root cause of a problem, after which possible actions are provided to resolve the problem. The focus is on highlighting the issue rather than monitoring data. Quite frequently, 

Assurance

 performs the work of a Level 3 support engineer.

Provides in-depth health scores for a network and its devices, clients, applications, and services. Client experience is assured both for access (onboarding) and connectivity.
Assurance

 Architecture
Companies deal with an abundance of network data. Tackling the volume, variety, speed, and accuracy of network data is crucial for IT organizations. Assurance is designed to handle network data issues, if any.
Assurance is a multipurpose, real-time, network data collection and analytics engine that can significantly increase the business potential of network data.
Assurance simplifies and abstracts the collection and analysis layers and offers a rich set of APIs along with a web interface. By using a single set of network data, Assurance powers a broad set of use cases. These advantages streamline the operational and network management overhead of collecting and analyzing network data, thereby allowing companies to effectively focus on their business goals.
Given its flexible architecture, Assurance addresses many common use cases, including monitoring and troubleshooting, cost management, and policy discovery, while supporting the broader Cisco DNA strategy.
The following figure and the information that follows describes the Assurance architecture:
Data Collection and Ingestion: 

Assurance

 leverages streaming technologies to collect a variety of network telemetry and contextual data in real time.
Data Correlation and Analysis: As and when data is ingested, 

Assurance

 correlates and analyzes the data.
Data Visualization and Action: Data is stored in databases and exposed through APIs to 

Assurance

 as well as other applications, such as Capacity Planning. 

Assurance

 is an open system that provides the following:

Collector and analytics pipeline SDKs

Time-series analysis

Graph data models and restful APIs

System management portal
Cisco multigigabit switching technology
Get

ready

for

Wi-Fi

6

and

802.11ac

Wave

2

with

more

speed

over

installed

Category

5e

and

6

cables.

Use

it

to

support

better

user

experiences.
Today's organizations depend on always-on connectivity, which is driving new wireless standards such as Wi-Fi 6E.
Support Wi-Fi 6/6E
Create better user experiences with Wi-Fi 6/6E and enjoy up to a fivefold jump in wireless speeds, up to 6.8 Gbps. Cisco Multigigabit Technology delivers speeds beyond 1 Gbps on existing cabling, surpassing previously achievable speeds.
Get NBASE-T technology
Use NBASE-T technology to support Wi-Fi 6 and 802.11ac Wave 2. By default, Category 5e cables inside buildings that connect switches to access points are limited to 1-Gigabit speeds. NBASE-T makes it possible to support up to 10 Gbps over those cables.
Power your solution
Cisco Multigigabit Technology supports PoE, PoE+, UPOE, and UPOE+, so you don't need to install new electrical circuits to power access points. You get 90 watts of UPOE+ to power downstream devices, including lighting, IP phones, shades, IPTVs, surveillance cameras, and virtual desktop clients.
Improve

quality

of

experience,

helps

scale

applications,

and

lower

total

cost

of

ownership

with

simplified

digitization

of

AV

networks.
Improve quality of experience
Gain a connection that is low in both jitter and latency. With AVB, video images are crisper and the audio has less ambient noise. Users enjoy a higher quality experience.
Increase scale
Audio and visual technology improves every year. Your infrastructure must follow suit. With our highly scalable solution, you can introduce infrastructure improvements less often and at a lower cost.
Lower TCO
Instead of one-to-one connections, AVB offers many-to-many connections. With one connection doing many jobs, you can save on infrastructure. Why? You're not buying the same cables many times, and you don't have to pay licensing fees.
Reduce cable complexity
You've seen the results of too much cable: it's messy, disordered, and nearly impossible to trace to the source. With fewer cables, not only do you save money, but you remove wasted time and confusion. In this case, less is more. 
Meraki cloud-managed networking
Get

highly

secure,

scalable

performance

and

intuitive

management

with

Meraki

cloud-managed

access

and

aggregation

layer

switches.
A cloud-first network changes everything.
Deliver dynamic, business-boosting experiences and move your organization forward faster.
Improve performance
A cloud platform is always on, always learning, and always ready for what's next.
Gain efficiency
Experience data-defined automation, self-maintaining networks, and global reach.
Seamlessly connect
It's easy to succeed with an API-driven platform and ecosystem of powerful apps.